The Tuscan Coast
Famous all over the world for its clear blue sea, unpolluted nature, its villages and seaside resorts.
The coastline is about 500 km long with some of the most renowned seaside resorts in the world.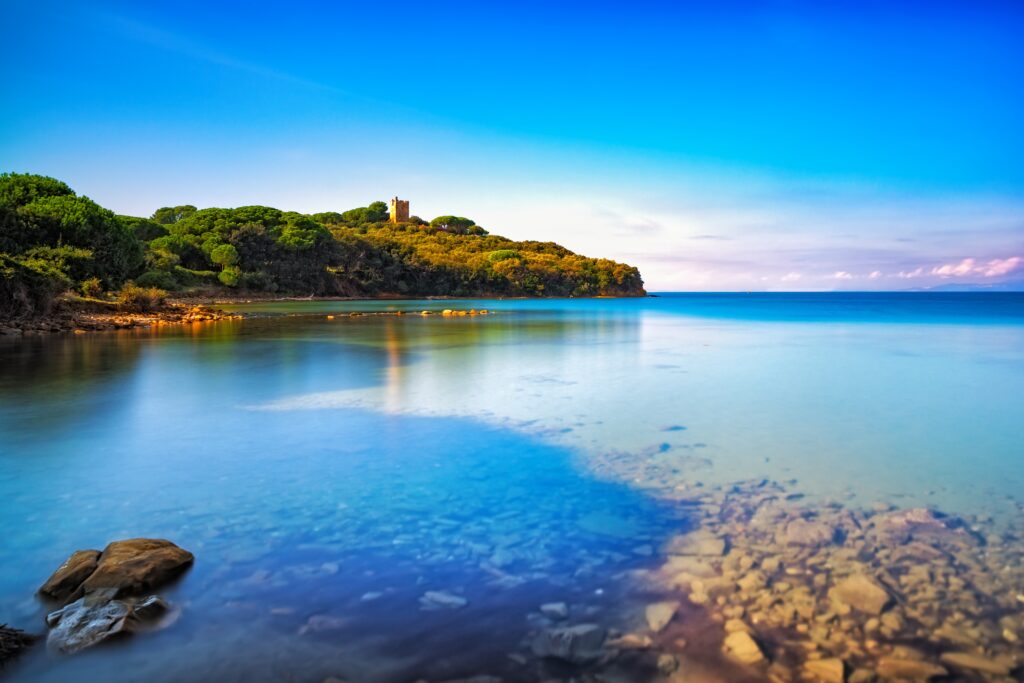 To the north, the Apuana coast is squeezed in between the sea and the mountains. Marina di Carrara, Marina di Massa and Cinquale di Montignoso are much loved tourist attractions. Nearby, on the slopes of the Apuan Alps is Colonnata, the famous home to its delicious and unique lard.
Versilia, with its long, sandy beaches, has been one of the symbols of the summer jet set for more than 50 years. Forte dei Marmi, Marina di Pietrasanta, Lido di Camaiore are well known for their elegant private beaches and their lively nightlife. Viareggio is the city of the Carnival. With its endless beaches and its beautiful promenade in front of Art Nouveau villas, it is a pleasure to go there at any time of the year. Last but not least, Pietrasanta is a pretty little town famous for its marble art studios which have attracted over the years great artists such as Botero and Mitoraj.
To the south of the Pisa coastline lies Maremma, an authentic and unspoilt corner of Tuscany. The Maremma Regional Park is, in fact, a 9000 hectare green oasis that stretches along the part of the coast which includes Principina a Mare and Talamone, in the Municipalities of Grosseto, Magliano in Toscana and Orbetello. One of the most notable features of the landscape are the Uccellina Mountains.
The Etruscan Coast brings back to mind a very far off but glorious past. Here the Etruscans built, to safeguard the 'Golfo di Baratti', the towns of Populonia.Vada, Piombino, San Vincenzo, Castiglione della Pescaia and Venturina.
The seven islands of the Tuscan Archipelago make up a true paradise, each with its own natural beauty to discover: Elba, Giglio, Montecristo, Capraia, Pianosa, Giannutri and Gorgona.
One of the most cherished places in the world, Elba covers 224 square chilometres of nature, art and century-old culture, as well as its wonderful green and blue waters.
Info www.visittuscany.it